Starting a blog to make money online is not something you haven't heard before. Blogging has become the most sought profession to earn a second-income along-side your main job. And thanks to an increased audience over the time, there are hundreds of thousands of people who leave their main job to pursue blogging as their full-time business. Many bloggers take it to next level and create jobs for others through their blogging business.
How bloggers make money?
This may be the first question in your mind how blogging makes you money? You are not alone. Everyone wonders how starting a blog and writing articles create potential income. There are many ways bloggers make money. There are so many ways to make money blogging that you may have a hard time to choose which one you wanna adopt for your blog. You can use multiple ways to monetize your blog. These are the few blogs monetizing methods to choose from;
Cost per click (CPC) ads
Cost per million (CPM) ads
Sponsored articles
Shout-out (Social Media)
Affiliate marketing
All of these blog monetizing methods have different requirements. It also depends on your audience size and audience type that which monetizing method will work best for you.
How to Start a blog
Starting a blog is very simple now. You don't have to be internet master to start a blog. WordPress is the most favorable and easy to use blogging platform. It's simple is that you buy a domain name which mostly comes free-of-cost with a web hosting plan. All hosting accounts have one-click WordPress installation software already. Buy a hosting, install WordPress, choose free blog design and you are ready to go!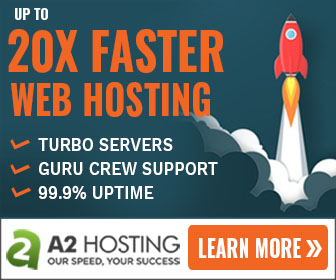 How much bloggers earn online
Here comes the sweet part $$$. Blog earning depends on several factors including your niche, your audience size, and your hard work. In 2017, Forbes reports that the Huffington Post started as a personal new blog earns $14 million per month. It must be earning ay more since it has turned into a news website and acquired by AOL Media for 315 million in 2011. Impressive, isn't it? Engadget, Moz, and TechCrunch, all started as personal blogs, have turned into industry leaders within few years. Youtube blogger PewDiePie with 67 million subscribers has been named as the top earner making $12 million despite so many controversies in 2017.
Dream High, start today and work hard, no hard you will be the next big thing.